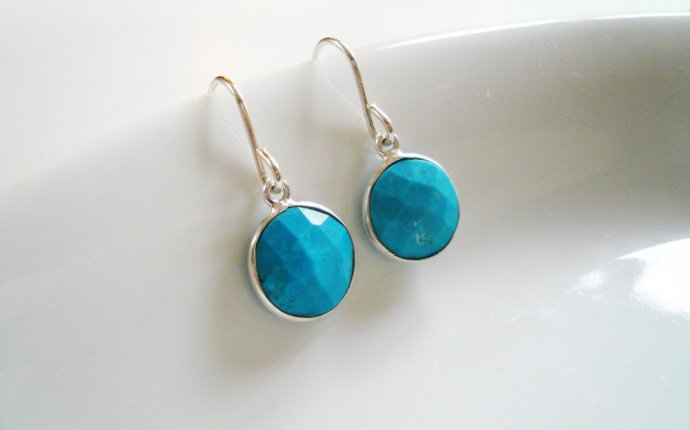 Turquoise earrings silver
At SilverTribe, our collection of turquoise earrings leads the industry. We carry an amazing collection featuring several shades and varieties of this revered stone. Turquoise is synonymous with Native American jewelry and is considered a sacred stone by tribes such as the Navajo, Pueblo, Zuni and Hopi.
A pair of turquoise earrings will add versatility and wow factor to any wardrobe, whether you are looking for something simple and elegant or pure extravagance guaranteed to turn heads at any formal function. No matter what you are looking for, we can offer a massive selection at prices you simply will not find anywhere else.
Turquoise earrings have been an important part of adornment for Southwestern tribes for generations, for both cultural and spiritual reasons. Different cultures and tribes believe the stone harbors certain mystical and spiritual powers. For instance, turquoise earrings are said to keep evil spirits from entering while encouraging communication, creativity and spiritual bonding.
Our customers love the vibrancy and variety in its colors. The mines in the Southwest produce turquoise that is known all over the world for its beautiful colors, veins and matrix.
Since prehistoric time, Southwestern tribes mined turquoise using stone tools and implemented the stone in jewelry, art and used it for ceremonial purposes. Archeologists have actually recovered materials such as groove stone axes that confirm ancient tribes started mining turquoise in New Mexico thousands of years ago.
The Navajo tribe also has a long history of using the stone for adornment. Before the introduction of silver, turquoise was molded into beads and strung to create beautiful necklaces and turquoise earrings. These items were used primarily for sacred ceremonial use, until the art of silversmithing was introduced.
Once sterling silver was implemented, demand for Southwestern jewelry grew and became a driving force for many tribes' economies. To this day, a turquoise earring set in sterling silver is among the most popular and sought after fashion choices available.
Turquoise is exquisite with the addition of sterling silver and gold. The color variations and styles come in hundreds of varieties. For instance, Sleeping Beauty turquoise is some of the brightest available while Mojave Turquoise is known for having more of a greenish hue. Both varieties are equally impressive and each feature distinct characteristics.
Our turquoise earrings styles range from traditional turquoise earrings and Kokopelli earrings, to the more contemporary inlaid Southwestern shapes and styles. For those of you who still refuse to get pierced ears, don't worry. We have a wide variety of clip on earrings just for you. From simple designs to dramatic eye catching varieties, SilverTribe has every kind of turquoise earring you could possibly want.
Source: www.silvertribe.com