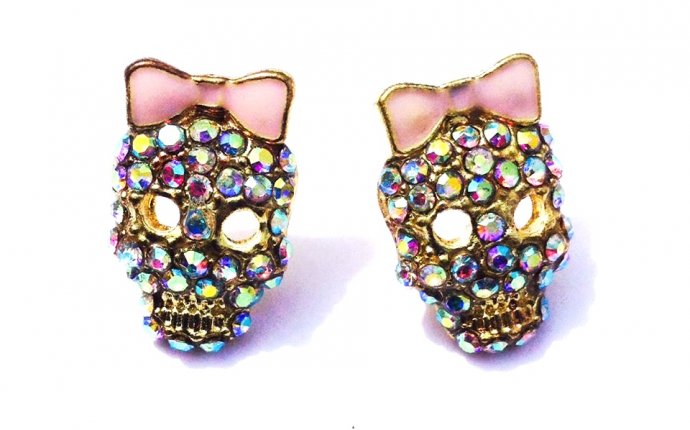 Gemstones earrings
Every outfit deserves eye-catching accessories to enhance the look of your unique style. Update any ensemble with a touch of shine from our showcase of gemstone jewelry. Whether you're looking for gemstone jewelry set in gold, sterling, bronze, or stainless steel, QVC has the perfect piece for you.
You'll find a wide selection of birthstone jewelry, gemstone rings, jade jewelry, and other choices including gemstone necklaces and gemstone earrings that'll give your wardrobe a fresh and fashionable feel. Plus, QVC offers beautiful creations from designers and brands like JAI, Or Paz®, Affinity® Diamond Jewelry, Carolyn Pollack, Steel by Design®, Barbara Bixby, Judith Ripka, and more. Special pieces like gemstone bracelets give you a pop of pizzazz that helps you create a smart, elegant ensemble for every season and occasion.
Plus, you can dress up your outfit or just give a touch of sparkle and shine to your everyday wardrobe with gemstone jewelry. You'll love to pick just the right accent to match your mood, like a gorgeous gemstone ring to accompany a special occasion dress. Our array of gemstone jewelry includes alexandrite, amber, amethyst, apatite, aquamarine, chalcedony, moonstone, morganite, mother-of-pearl, onyx, opal, peridot, cultured pearl, diamond, drusy quartz, emerald, garnet, ruby, sapphire, spinel, jade, labradorite, tanzanite, tiger's-eye, topaz, turquoise jewelry, and more. Our large variety of gemstones is truly breathtaking.
You'll also discover a variety of metals and finishes on our wide assortment of gemstone jewelry, such as rose gold, Platinum Clad® sterling, 14K and 18K gold, sterling silver, and stainless steel. Gemstone jewelry puts a gorgeous finishing touch on any fashions, from casual to formal to everything in between. Shop QVC for fabulous designs that'll dazzle you for years to come.
Source: www.qvc.com