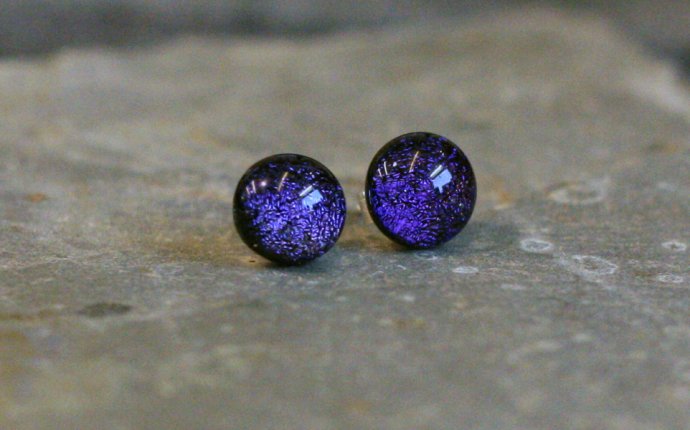 Glass earrings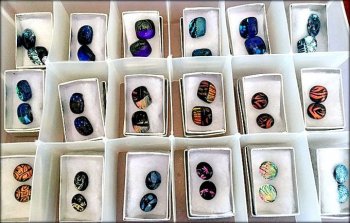 $408
pledged of $200 goal
All new glass and designs! Higher temperature and taking some extra risk have created some new stunning earrings and designs. All earrings are square, round or rectangular. None are exactly like the other. They are handmade and unique.
Welcome to my campaign!
ALL photos are enlarged to show detail and exquisite colors.
Dichroic (pronounced dye-crow-ick) glass, commonly called dichro for short, literally means ''two colored'' and is derived from the Greek words ''di'' for two, and ''chroma'' for color. It was thus named because of its fantastic multi-colored and reflective properties. When you look at this glass, it appears to have more than one color at the same time, especially when viewed at different angles.This reflective phenomenon is known as thin-film physics.
Dichroic glass is not reflective because of special glass or textures. Instead, it is a special coating treatment that is done to the glass. This beautiful glass represents an adaptation of aerospace technology to the world of art. NASA originally developed dichroic glass for use in satellite mirrors in the early 1990s, and also uses it for re-entry tiles on space shuttles.
Making dichroic glass requires a complex processing technique and is only made by a handful of manufacturers that have high-tech equipment like high temperature vacuum chambers, vaporizing electro-guns, and high temperature kilns.
The intense, computerized process involves vaporizing metallic oxides, such as magnesium or titanium, with an electro-gun. Once it is vaporized into floating dust, it settles on and coats the surface of hot glass inside an airless vacuum chamber. The complete process may require from 15 to 45 different layers totaling in a width that is smaller than a human hair. The type, order applied and number of metallic oxide layers used will determine the final look of the glass.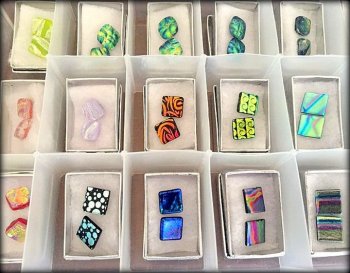 Once the coating process is completed, the whole coated piece is fired in a kiln at high temperatures to fuse the oxides to the glass.
Dichroic glass does not use paints, dyes, or any other kind of coloring agent to create its color.
Making dichroic glass really is rocket science.
Each piece of Firedance Jewelry is unique.
Your funding will allow me to develop a web presence and educate the public about this beautiful and high tech glass.
Thank you!
FAQ
May I choose the color of earrings? No, isn't having a surprise more fun? Since dichroic glass colors are so varied and so unique it makes things too complicated to allow folks to choose. I guarantee you that all colors and styles are beautiful and you will not be disappointed.
Do you ship outside of the United States? Sorry, presently I do not ship outside of the USA .
What color or pattern will my earrings be? Will they look like those in the pictures? Great question! Your earrings are generally-multi colored and patterns vary with the original glass and melting process. The patterns and colors are unique, therefore no two, not even your two will be exactly alike.
Source: www.kickstarter.com