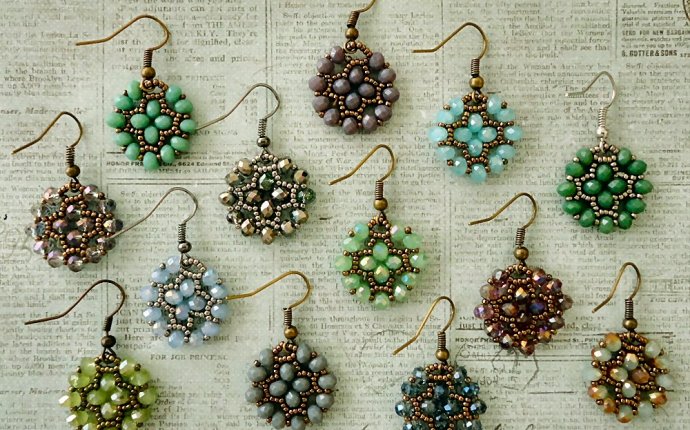 Easy earrings to make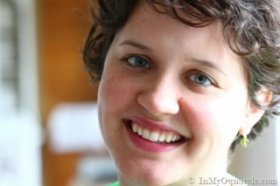 Happy Monday. If you follow me on Instagram, Twitter, or Facebook then you know I am in Michigan right now at the Ford Conference and going to the International Auto Show tomorrow. It has been a wonderful trip so far and I have gotten to meet bloggers from all over the world -Indonesia, South Africa, and, Spain. I am amazed at it all!!! I will post about it when I get home. If you would like to follow me on social media – you can connect with me by clicking on the icons in my sidebar under my photo.
Until I get back – I have a post for you about how I make the semi-handmade earrings that I wrote about in a Favorite Things posts over on Melissa's blog – 320 Sycamore. I received many questions about how I actually made them, so when my youngest daughter was getting ready to go on a two week trip to Utah and needed some new earrings, I whipped up a few pairs for her to go with some of her outfits. I tried my best to document the process – they are so easy to make, but you do need a pair of All-In-One Jeweler's pliers to make them. They are sold at crafts stores in the jewelry making aisle and cost under .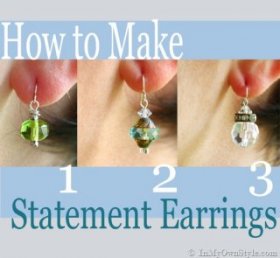 She is my littlest one – although she is 22 and not so little anymore, she will always be my baby -XO. I made her 3 pairs of drop earrings. In this photo she is sporting a pair made with green glass beads – they are for her casual outfits.
All 3 earrings were made in the same way. I just used different beads. I got most of my bead stash from taking apart old jewelry I bought at yard sales and flea markets. I find you get more interesting and unique beads this way than the beads that you buy at the craft store.
Supplies Needed:
Jewelry making supplies can all be bought inexpensively at your local crafts store.
Endpins Ear wires Jeweler's Pliers
There are many different types of ear wires to use. These are the types I like. My favorites and the type I used to make the earrings for this post are the style on the far right.
This is what a pair of all-in-one- jeweler's pliers looks like. The tip is where you place the wire to make the loop. The middle is where you can press the loop to flatten it. The round area is where you can cut excess wire away. There are many different types of jewelry making tools, but for my needs – this works perfectly.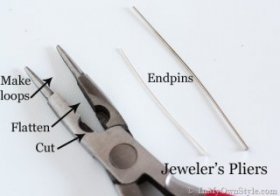 Some people like to have a separate pair of wire cutters so they can hold the loop with the pliers, and snip with wire cutters.
This is how you make a simple wire loop. There is also a wrapped loop, which is a bit different. For this tutorial I will just be showing you the simple loop.
1. Thread your beads or bead on an endpin. If the bead has a large hole, you may need to add a smaller bead on the pin first so the bigger bead will not slip off.
2. Bend the wire with the ends of the pliers as shown,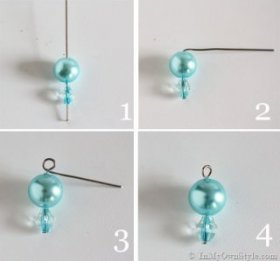 3. Hold the tips of the pliers right at the base of the bead and wrap the wire around one tip into a circle.
4. Snip the excess wire and then use the plier tips to close the loop. Use the center section of the pliers to flatten the loop if needed. When making pairs of earrings, make sure to make the loop the same size. This is easy to do when you use the same area of the plier tips. ( They graduate in size from small to larger.)
5. Using the tips on the pliers, open the loop on the ear wire. Place the beaded endpin loop into the ear wire loop and then close the ear wire loop. Flatten the loop if needed with the center part of the pliers. All done. Easy!
You can find another post I did showing how to make a beaded dangle. There are many videos online showing how to make wire loops. Fire Mountain Beads has a quick video showing how to make a simple loop.
For her little black dress and heels…
These are her favorite. She has a teal dress that she plans to wear them with.
This pair will add a little bit of polish when she is wearing jeans and sweaters.
I even made a few pairs for myself. I think I will wear one of them tonight to the conference dinner.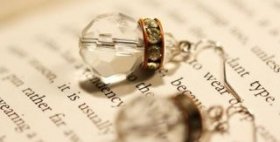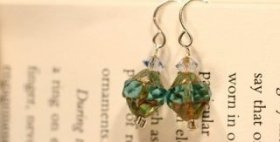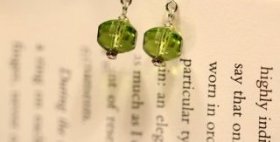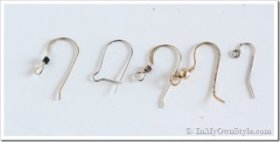 Source: inmyownstyle.com