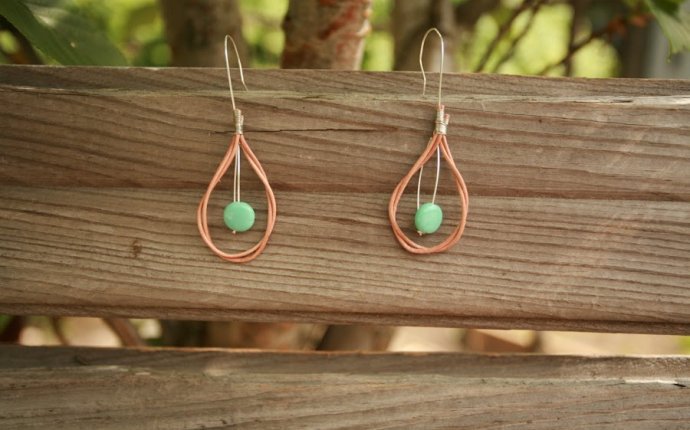 simple earrings to make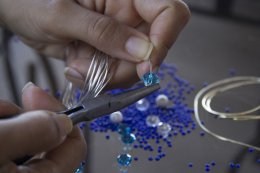 Earrings are simple accessories that can brighten up a look instantly. They come in a variety of styles and materials, and are suitable for all types of occasions. Earrings have a few common basic parts that, when put together, can generate a range of different styles. Due to their simplicity, earrings are easy to make at home. Whether to expand one's own collection or as a gift for a special someone, making earrings can be a fantastic stress-busting activity. They do not require much effort or skill, and are not very time-consuming. The sellers on eBay have all the supplies to get started.
Types of Earrings
Earrings are fuss-free accessories that are easy to match with different kinds of outfits. They mostly differ based on the way they sit on the earlobe, and the materials that comprise them.
Type of Earring

Description

Stud

Simplest type of earrings

Consist of a single stud glued to an earring post

Studs are usually gemstones, or plastic or metal shapes

Suitable for everyday wear

Drop

Drop from the earlobe and dangle

Vary in length, with longest types reaching below the shoulders

Made of twisted wire and materials, such as stones, beads, and metal

Dressier than stud earrings and suitable for formal occasions

Hoop

Form a ring or hoop around the earlobe

Usually made of metal (commonly gold or silver)

Size of the hoops varies from small to large enough to touch the shoulders

Suitable for both everyday wear and formal occasions
While most earrings fall under one of these categories, other types, such as "huggies" and ear sticks, also exist. All these styles of earrings are easy to make at home with a few simple supplies.
Crystal jewelry is sparkly, but also exudes an elegant, distinguished charm. Earrings are a popular form of crystal jewelry. These are stud, drop, or hoop earrings, with one or more crystals in them, and they are easy to make in the comfort of one's home.
Choosing the Crystals
Crystals are clear or colored stones that sparkle when they catch the light. Users can purchase loose crystal beads to make earrings. They are available in multiple colors, so it is possible to make crystal earrings to match certain outfits. Crystal beads also come in various shapes, such as round faceted, cube, heart-shaped, teardrop, and bi-cone. Each of these shapes is unique-looking and decides the overall look of the crystal earring. Swarovski is a big name brand that specializes in crystals, and it is the ideal choice when it comes to making high-quality earrings.
Stud Earrings
Crystal stud earrings are the simplest types of earrings to make. All they require is a crystal for the stud, which then attaches to a suitable earring post. Cup-shaped earring posts are better suited to hold unevenly shaped crystals. It is also important that the glue used to hold the crystal to the post dries clear, to leave no visible marks on the earring.
Drop Earrings
Making drop or dangle earrings requires a slightly more elaborate process, usually involving the use of wire, head pins, pliers, and wire cutters. After threading one or multiple crystals into a copper, silver, or gold head pin, one can use suitable jewelry pliers to twist the pin into a loop, and then insert a fishhook finding. For simple, single crystal earrings, a head pin works well enough, but longer, elaborate designs might require 22 or 24-gauge wire, which is more malleable.
Hoop Earrings
Hoop earrings require a thicker wire to make the hoop, usually of a material such as gold or sterling silver, which is flexible while being able to retain its shape. These earrings do not need earring posts or backs, as one side of the wire becomes a hook, while the other becomes a loop, so that the earring "locks." Most hoops are circular, but other shapes such as hearts, squares, and triangles are common. One can either thread the crystals directly into the hoop, or use a thinner wire, which coils around the hoop for a chunky, beaded look.
How to Buy Materials to Make Crystal Earrings on eBay
You can purchase all your jewelry making supplies, including those needed to make crystal earrings, from the sellers on eBay at reasonable prices, without having to leave your house. Type the name of a desired item into the search box on any eBay page to browse through a selection of relevant products. Making the search term more defined, such as "Swarovski crystal beads teardrop purple, " results in a more specific set of items that you can filter further based on your requirements. Look for jewelry making kits to buy beads, wires, and pliers all at once.
Source: www.ebay.com