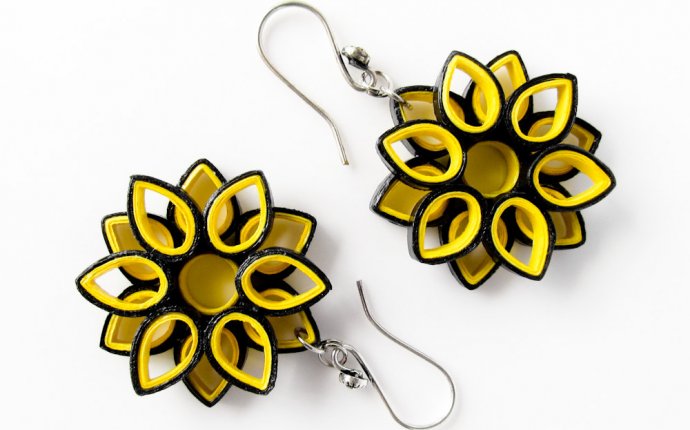 paper earrings handmade Paper Jewellery
Tia Kramer is an installation, sound, and adornment artist who has been integrating handmade paper into her work for the last nine years. Kramer's distinctive paper jewelry emerged first as miniature three-dimensional models for a large permanent sculpture installed at Macalester College in 2003.
Originally from Iowa, Kramer studied studio art at Macalester College. In 2005, she began integrating her sculptural objects into video, sound, installation and performance projects while at The School of the Art Institute of Chicago. Her jewelry business took root unexpectedly. Entranced by the artistic potential and environmental poignancy of the vast white expanses at the bottom of the world, she began a job with the United States Antarctic Program. During two Austral summers from 2006-2008, Kramer honed her jewelry craft while creating adornments by headlamp, on my lap, and in little hallway nooks on Ross Island, Antarctica. In February 2008, she relocated to Seattle. Inspired by our relationships to the natural and architectural environment, Kramer creates jewelry objects that make visible our interactions with structure and movement. Her adornments are performative sculptures for one's ears, architecture for the body.
Kramer looks closely at our often unnoticed everyday lives: telephone wires suspended amidst tall evergreens, the negative space stretching between two neighboring skyscrapers. Using cold-form fabrication, she builds organic and geometric wire forms that pare down these environments to simple line modules. These non-soldered jewelry structures move independent of one another, dancing on the ears, neck and wrists of the wearer. Like leaves on a tree limb, Kramer's
Source: abelcontemporary.com