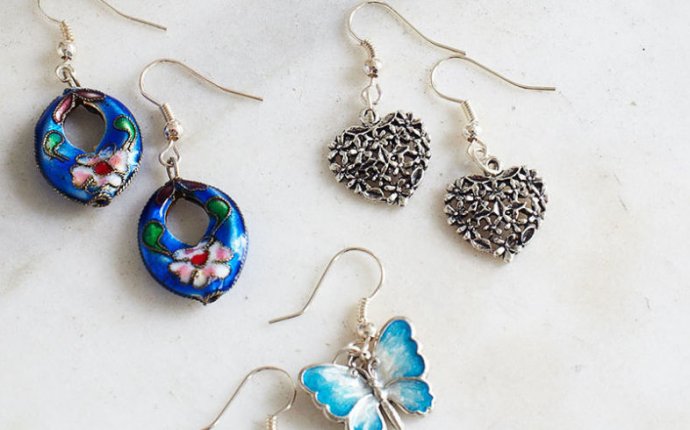 How to make handmade earrings?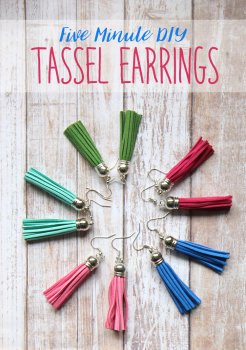 Need a last-minute gift? Looking for a fun way to add color to your wardrobe? Just need an excuse to get crafty? Well, you're in luck! Today I'm sharing a very easy handmade jewelry tutorial for how to make these cute and colorful suede tassel earrings.
Can you believe that you can make these DIY earrings in less than five minutes? They are the perfect project for a craft night, for teenagers, or for anyone who wants custom jewelry that's simple to make.
To make your own tassel earrings, you will need (affiliate links):
The instructions are so, so simple.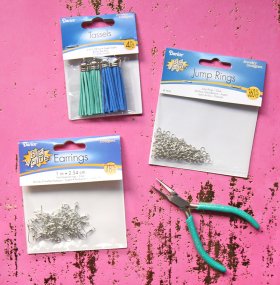 1. Use the pliers to gently open one jump ring.
2. Slide the loop on the end of the fish hook earring into the jump ring.
3. Slide the loop on top of the tassel into the jump ring.
4. Use the pliers to squeeze the jump ring shut again.
And that's all it takes to make these trendy tassel earrings!
Optional: Add extra flair by including a bead in between the tassel and the fish hook earring back. Just use extra jump rings to connect everything.
Can you see my reflection in the silver tassel tops? Peek-a-boo!
The tassels are available in these colors: pink, raspberry, cobalt blue, turquoise, leaf green and also gray, black and denim blue (not shown in pictures).
Aren't they just the happiest little earrings? From the top part of the hook to the bottom of the tassel, these earrings measure 2.75 inches, which is the perfect length for dangle earrings... long enough to be fun and noticeable, but short enough that they won't get caught on anything or be too heavy.
This is one of my first times dabbling in the world of handmade jewelry and I'm kind of digging the results and the fact that I get to wear my fun new creations. I was holding out hope that there would be at least one aisle at the craft store that didn't tempt me, but now that I've had a taste of jewelry making, I think those days are over! Jewelry aisle, here I come!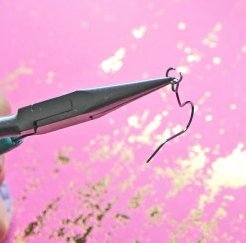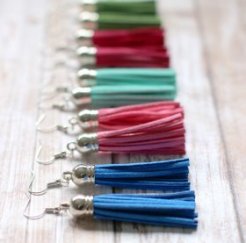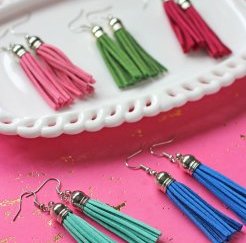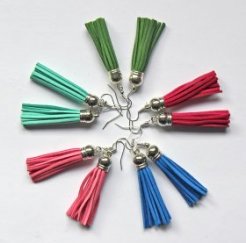 Source: www.thecraftpatchblog.com