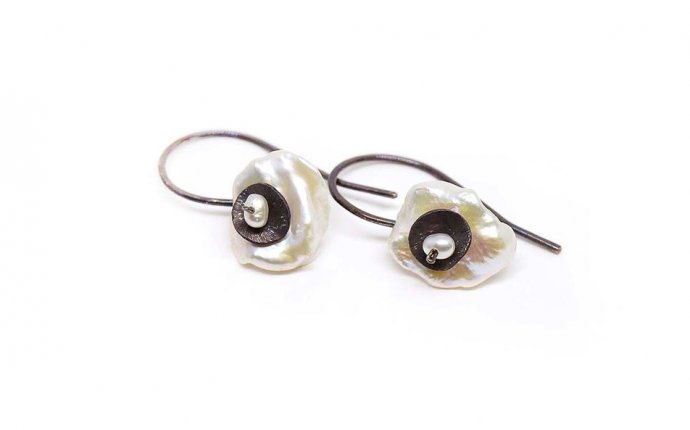 Handmade Pearl earrings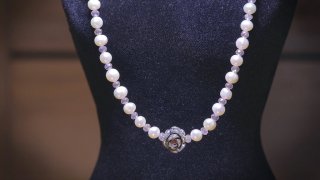 About this project
You'll need an HTML5 capable browser to see this content.
$3, 190
pledged of $3, 000 goal
Our Mission is to support those who are fighting to give human dignity back to those whom it has been stolen from. The victims of Human Trafficking. Who cannot speak for themselves, who cannot always fight for themselves. The women, men, boys, and girls who are stuck in a heinous and diabolical cycle of crime, degradation, and cruelty.
We are opening a business selling beautiful, handmade pearl jewelry where 50% of profits go to fight human trafficking.
My name is Breanna. Ever since I was a little girl I loved making jewelry, especially with pearls. Pearls aren't perfect, yet they are classy and beautiful.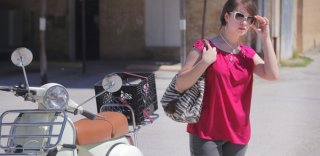 I work with my husband Jordan, and 7 month old baby Joshua. I want to help show victims of human trafficking that they can be rescued and that life is worth living again.
Globally, the International Labor Organization estimates that there are 4.5 million people trapped in forced sexual exploitation globally. That is the equivalent of the whole state of South Carolina or Louisiana being enslaved. Every. Single. Person. And that is JUST the sexual exploitation, that doesn't include the other estimated 15-30 million trafficked. That's the equivalent of every person in Australia being forced into servitude, labor, and sexual slavery.
Our products are handmade, beautiful real pearl jewelry. Specifically necklaces, bracelets, and earrings.

The jewelry is handmade by me. I went to school for fashion design, and have always had a real joy in creating jewelry.
Necklace w/ Butterfly Pendant
Necklace / Bracelet / Earrings
For helping other Kickstarters, check out:
Risks and challenges
We see 3 main challenges that we are excited to overcome.
1) Establishing long-term partnerships/relationships with organizations fighting human trafficking to use the money we donate in the most effective way.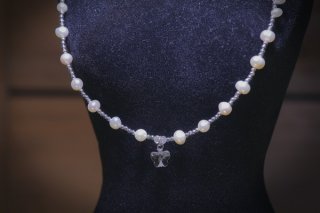 Currently, we plan to donate directly to many of our favorite organizations that fight human trafficking via their donation pages. However, in the future, we would like to develop a clear process for this with the organizations.
2) Simply getting the word out. We will be running facebook, google adwords, bing, & yahoo targeted ads. However, we would like to pursue more options of getting the word out to people who do not yet know the problem.
3) Handmaking the jewelry. Currently, we handmake all the jewelry. As we begin this venture, we will need to bring on some local help to continue handmaking the jewelry.
Where will the money go?
1) Support will allow us to buy more materials and widen our jewelry collection. We will be able to expand the different designs for customers to choose from. The more styles we can offer will give us a much more diverse customer base that we can market to, and in return give us more sales to support the fight against human trafficking.
2) Launch a giant ad campaign to get word of our cause to everyone possible. This is the main hurdle, getting sales flowing in to support the work going into this and continuing to donate 50% of the profit from each sale to fight human trafficking.
Learn about accountability on Kickstarter
Source: www.kickstarter.com