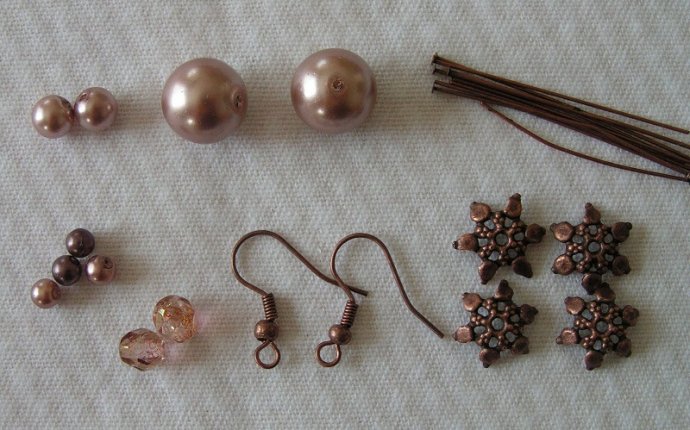 Handmade Beaded earrings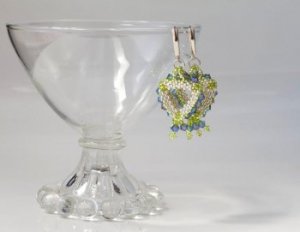 Do you have a knack for making handmade jewelry? If so, you could find yourself sitting on a very lucrative business venture. Artisan jewelry is highly desired. People are constantly looking for unique pieces to accessorize with, and if you happen to make one-of-a-kind pieces of jewelry, a successful business could be in your future.
If you are interested in turning your passion and talent for making custom jewelry into a business venture, you are going to need to know how to go about successfully selling your creations. Believe it or not, successfully selling your items can be harder than creating them.
1. Be knowledgeable
Make sure you know the materials that you work with. You want to be able to provide an accurate description of the pieces that you are selling. This includes knowing the types of gemstones and metals that you have used in your pieces.
2. Take great pictures
A picture is worth a thousand words, and in the case of selling your custom jewelry, this adage really is quite fitting. This is particularly true if you are selling your items online. In order to sell your pieces, you are going to want to capture the attention of your targeted audience. What better way to do that than with eye-catching photos that make your jewelry pop off the screen?
In order to take proper pictures, you want to display the items appropriately and make sure that the light is capturing them just right. Make use of display stands to properly showcase your pieces and set them against backgrounds that will make them pop; a dark background for lighter pieces and a light background for darker pieces, for example.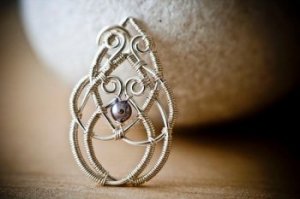 For more tips on taking quality photos that makes your marketing sing, check out the Craftsy class with Caro Sheridan.
3. Be descriptive
While pictures will attract the attention of your targeted audience, shoppers are going to want to know more about the pieces you are selling. Include a clear and accurate description of your pieces. Incorporate the necessary details, but try to use descriptive language that captivates and further entices your audience. For example, use words like "one-of-a-kind", "show stopping" and "eye-catching" to really pull your viewers in and make your pieces even more desirable.
4. Back your offer
If you really want to convince your audience that you offer quality craftsmanship and let them know that they will be purchasing a superior piece of jewelry, stand behind your creations. Offer a warranty with each piece. For example, you can offer to replace or repair any damages that happen within a year after purchase. Offering a warranty lets your shoppers know that you offer high-quality work they can trust, which really helps to seal the deal of the sale.
5. Advertise
While creating a Web site or a storefront on one of the online shopping platforms (eBay, Etsy, etc.) is certainly advantageous, in order to drive traffic to your store, you need to advertise. Create a blog and publish descriptive blog posts related to your jewelry. Take advantage of social media. Create a business page on Facebook and post pictures and links to your products. Advertising is vital for your success, so make sure you take advantage of it.
Selling handmade jewelry can certainly be a worthwhile venture. With these tips, you'll be sure to have great success.
Source: www.craftsy.com