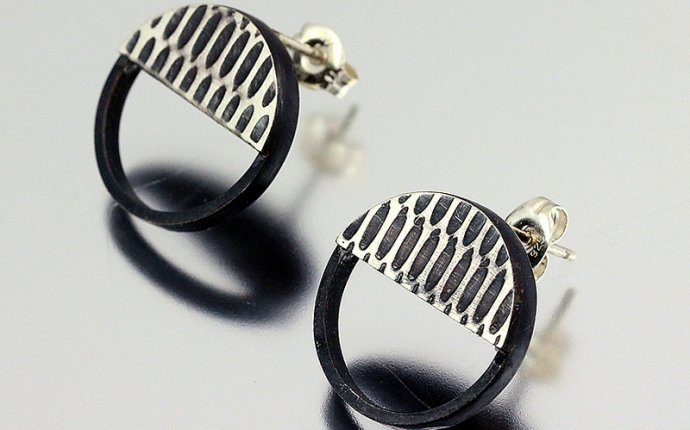 handmade earrings images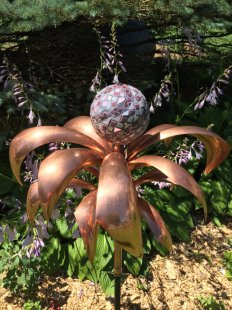 Inspired by each other, these two artists decided to work together to combine their skills into these beautiful mosaic (Angela) and copper (Dave) "Garden Flowers." Available in a variety of mosaic colors.
Closed Wednesday
The storms are subsiding and the summer sun is shining bright here in BEAUTIFUL Egg Harbor! The gardens are lush and green with many new artistic expressions throughout, including
my latest creation: a 4ft x4ft mosaic barn quilt, imbued with over 7, 500 colored mirror and ceramic triangle tiles, now being displayed on the south side of the gallery.
"This was my labor of love throughout the winter. It was a piece I have wanted to do for years, the pieces finally all came together, and I am delighted."
Stop in and see Dan Eggert's latest collection of aluminum prints featuring the Star Trail, Milky Way and Northern Lights series.
Minneapolis Glass Artist, Marlo Cronquist will be on-site at Angela Lensch Gallery on Saturday, June 10, for the debut of her 2017 Murrine Glass Collection.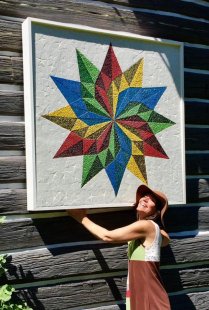 Cronquist first started working with glass while studying sculpture and furniture design at Minneapolis College of Art & Design, where she shared a studio with now gallery owner, Angela Lensch. Cronquist transferred those skills to glasswork at the Minnesota Center for Glass Arts in Minneapolis where she has studied and now teaches. She also studied at the world renowned Corning Museum of Glass in New York, with Bill Gudenrath, John Miller, and Maestro Davide Salvadore. Her work is best known for its use of color and its balance between traditional techniques and contemporary design.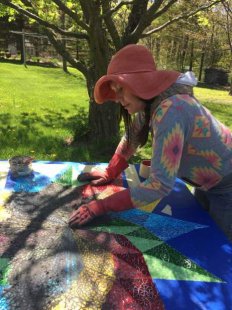 She finds inspiration from the art and cultures of the places she has traveled to such as Italy, Morocco, and Spain.
Join us on Saturday, June 10th from 10am-5pm for a day full of color and shine as we debut Cronquist's newest collection of handblown glass vessels and pendant lights. Marlo will also have samples of her handmade Murrine Glass, for a behind the scenes peek into her process and her most recent experience at Pilchuck Glass School.
10:00am – 5:00pm
Regional jewelry artist, Gabriel Guzman, will be onsite here at Angela Lensch Gallery over the holiday weekend featuring his latest collection of hand-crafted jewlery.
"As I continue to explore the possibilities of digital handcrafting (3D printing) in metals such as steel, brass, bronze, and sterling silver, I have included a new line of jewelry based on generative design to create intricate patterns impossible to sculpt in wax. Generative design allows for the creation of pieces that begin as simple shapes that evolve in a perfect marriage of art, and mathematics resulting in a perfect statement piece born of precious metals.
This year's collection also includes a line of hand made jewelry in copper and sterling silver using time honored metal smithing techniques. From the serious to the whimsical, the hand made collection includes a line of jewelry I call "Copper on Fire", where fire, water and air produce unpredictable designs on the earthy metal, for a unique look. Even as a pair, earrings from the Copper on Fire line will be similar but never identical.
My newly discovered love for metal smithing now allows me to combine the modern with the old; contemporary artisanry, digitally handcrafted jewelry with the richness and uniqueness of traditional handcrafted finishings."
Stop in over Memorial Day weekend and enjoy this amazing and diverse collection of jewelry. A small collection of Gabe's work will remain in the gallery for the rest of the season. Refreshments and light snacks will be available throughout the event.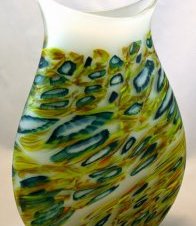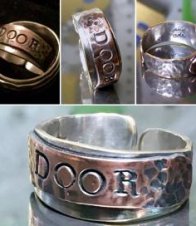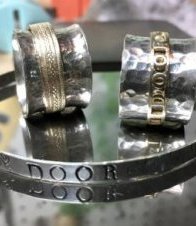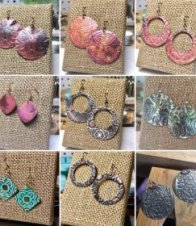 Source: aljewelry.wordpress.com