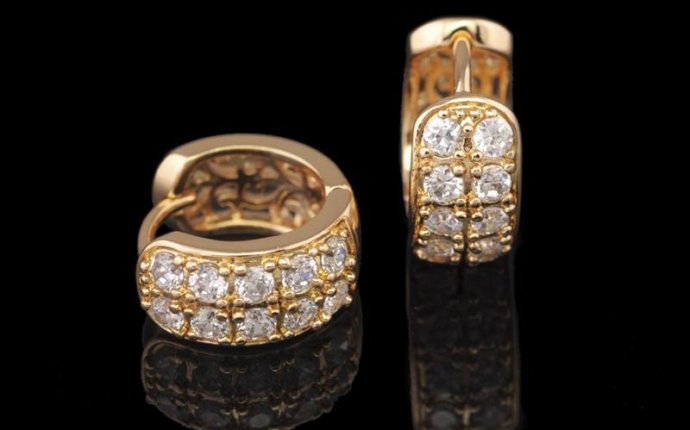 Earrings 2014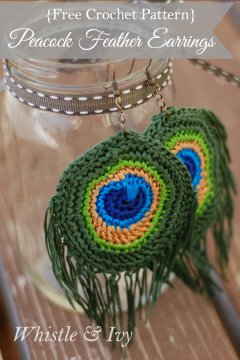 So, you guys know that I am obsessed with crocheting baby stuff. But I am trying to branch out and have been interested in crocheted accessories. I have done a few things, like this African Flower Headwarmer and these Vintage-Inspired Armwarmers, but I still want to try to make some "less wintry" projects. I randomly got the idea to make a crochet peacock feather, but was having a hard time finding the right yarn. I quickly realized that yarn would be much too thick for this project. Then, the idea to use embroidery floss hit me like a bolt of lightening! Maybe many of you have been crocheting with embroidery floss, but it honestly never occurred to me until I started thinking about these earrings. Luckily, it worked out wonderfully!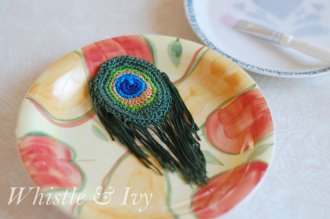 To make the fringe hold its place, I diluted some white school glue and moistened the strands. It's best to do this on a hard surface, like a plate, instead of a newspaper or parchment paper. The paper will warp from the moisture, and your fringe will warp too! I also thought hairspray would work well as well.
Once they are dry, take some sharp scissors and trim your earrings into your desired shape. Some peacock feather earrings come to a point like mine, and some have a round or flat shape. Finish by attaching a short chain and an earring finding.
If you like my pattern, follow me on instagram or subscribe here.
***You are welcome to use this pattern to make items in your crochet shop, however you MUST link back to this blog post in your listing. And DO NOT redistribute this pattern. If you wish to share, share the link to this page. Redistribution is theft, so please, be kind and link back. Thanks for your cooperation!***
Source: www.whistleandivy.com