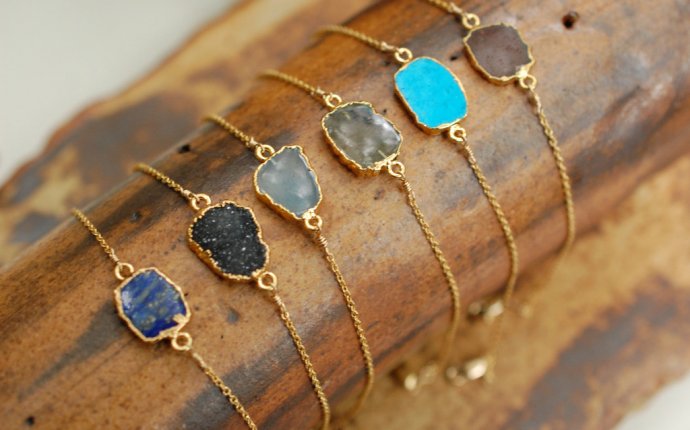 Swarovski handmade earrings
Swarovski is one of the most well known brands of crystal, enjoyed and respected internationally. The company started in 1892 when Daniel Swarovski invented a crystal-cutting machine. The company was launched in Bohemia, which at that time was part of the Austro-Hungarian Empire and was famous for crystal. One important innovation was the invention of a coating for crystal called Aurora Borealis, which gives the crystal a rainbow sheen where it shines in a whole spectrum of colors. This is a popular crystal type in modern jewelry and Aurora Borealis beads can be identified by the initials AB.
Swarovski crystal beads are available in a whole spectrum of colors. These are each given a unique name that describes the color of the crystal, for instance tanzanite to describe the deep blue crystal. Today the company is a global brand and the high quality crystals are used in jewelry and other fashion items.
Swarovski Crystal Earrings
Swarovski is often used in handmade earrings. The beautiful sparkle of the crystal looks fantastic on earrings of all types. Tiny delicate earrings are enhanced with the shine of a Swarovski stone, whereas long dramatic earrings take on a glamorous feel with the classic Swarovski crystal. Swarovski crystal is a popular choice of jewelry artisians. The quality of the crystal, plus the wide selection of shapes and styles means that there is plenty of scope for innovative design. The crystals look fantastic as a single dangling feature on an earring, or incorporated into an overall more complex design.
Types of Swarovski Crystal Earrings
There are types of handmade Swarovski crystal earrings available for different occasions.
Everyday Wear
Earrings that are suitable for everyday wear are generally fairly small and more discrete then their evening wear counterparts. There are practical reasons for this, as busy active lives mean that long dangling earrings are not always best. Small studs, or shorter pendant earrings look fantastic with Swarovski crystal as this gives an illusion of size, without being too flamboyant.
Evening Wear
Earrings suitable for evening and nighttime wear require less consideration towards issues of practicality. For evening and nighttime wear, glamor is the key, so earrings can be as long and dramatic as you like. The chandelier style is a typical example of earrings which are great for evening wear. The inclusion of Swarovski in the earrings draws attention to the length and style of the earrings making them a wonderful addition to most outfits.
Special Occasion Wear
Earrings complement special outfits. Whether it is a wedding, summer ball or other special occasion, a pair of great earrings helps to finish off the outfit. The Swarovski range also includes crystal pearl beads, which have an inner luminosity and these can be a wonderful choice when something really special is required.
When buying handmade jewelry you often have the opportunity to chose one of a kind items. Jewelry artists and designers welcome commissions and working with clients to create unique pieces, perhaps for a special occasion or to match other jewelry.
There are some interesting websites that will offer plenty of inspiration:
Swarovski Crystal Create Your Style: This is the part of the Swarovski website created for jewelers, however it offers plenty of inspiration for people looking for ideas for handmade jewelry.
Source: jewelry.lovetoknow.com