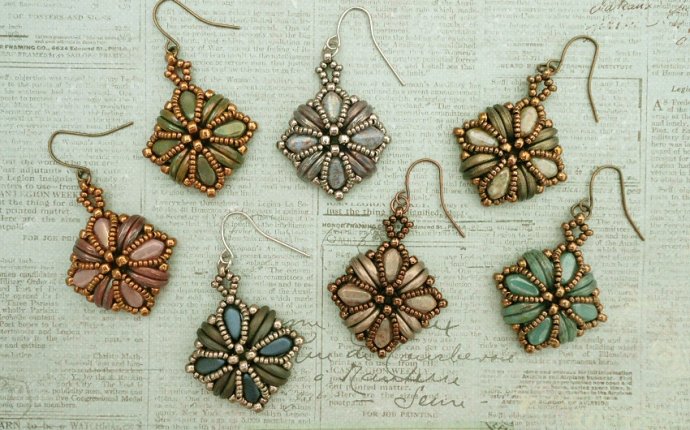 earrings on pinterest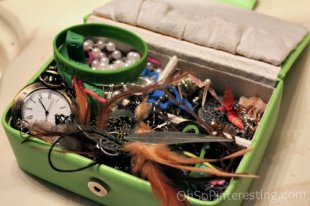 Does this look familiar? A jewelry box that is a jumbled mess.
This is Sara's cute green jewelry box jam packed with who knows what. She found that she wasn't wearing jewelry she had just because she couldn't find it.
She needed help with this organizational dilemma. So where did she go? Pinterest! This is what she found:
Sara doesn't consider herself a "crafty" person but for the sake of being well accessorized, she was willing to try.
This reminds me of one of my favorite quotes from the movie Steel Magnolias; "The only thing that separates us from the animals is our ability to accessorize" said by Clairee (Olympia Dukakis).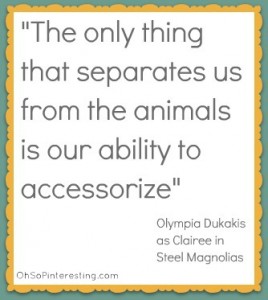 Sara prefers a feminine soft look so she chose a cream and gold colors. Reminds me of "blush and bashful" from Steel Magnolias. Maybe something is telling me I need to watch that movie again.
She gathered her supplies and got to work.
Embroidery hoop- Sara's is 10″
Lace wide enough to cover hoop plus 1″
Acrylic paint
Jo-Anna used black spray paint but Sara opted for a gold acrylic. Since the color of the paint and the hoop were similar and she doesn't like to get messy, Sara came up with an awesome solution. She used a piece of tape around the hoop to mark her starting point and it also gave her a place to hold on to to keep from getting paint on her hands.
After painting and a short dry time, she sandwiched the lace between the 2 hoops:
Then she trimmed the excess lace:
Voila!
Sara can now find earrings to finish off her look with ease, no more digging through a messy jewelry box. Sara said organizing her necklaces is next on her agenda. Of course, she'll be going to Pinterest will help her out with that too.
Look down see that "Pin it" button? If you click it, it will pin this to Pinterest. Cool, huh? Give it a try.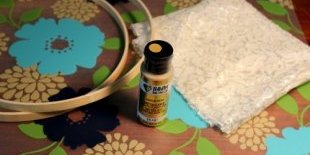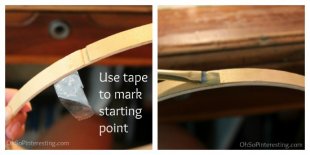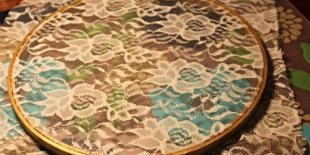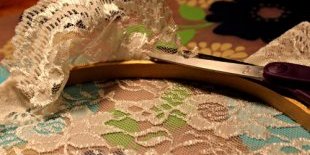 Source: blog.tailwindapp.com